Truck drivers are in demand
Trucking schools seeing a surge in applicants - many of them women.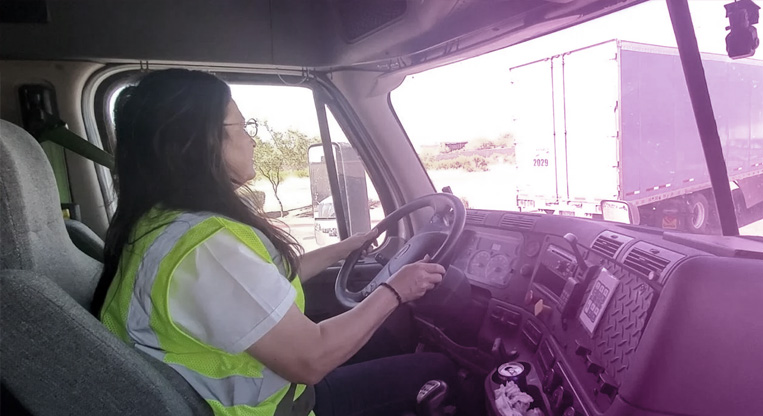 The pay and benefits are attracting women of all ages and backgrounds. Right now, nearly 16% of all truck drivers are female.
"I really like it, I enjoy it, the money is awesome," said Laura Evans a driver and instructor.
Evans learned to drive three years ago, earning her commercial driver's license. She now teaches at HDS Truck Driving Institute in Tucson.
"My daughter had been driving for 10 years already and I knew if she could do it I could do it. She's this little thing," said Evans. "That's how I started and I love it."
Evans has seen women ages 18 to 70 complete truck driving programs.

"Right now, this is a tough time for trucking. We have a driver shortage across the nation," said Bob McGill, chief financial officer of HDS Inc., "It's one of the worst we've ever seen. And we cannot buy tractors and trailers because of the supply. Equipment manufacturers are struggling as well."
McGill says driver demand is so great, they're adding schools to keep up with the number of applicants.

Businesses are boosting incentives and pay for drivers.
The mean starting salary is $50,000. Some HDS drivers earn $77,000, and mentors can make close to $100,000 per year.
"For truck drivers it will never go away. Because you always need truck drivers. So the demand will always be there," said Evans. "I will always have a job."