The Easter holidays are upon us, which means is a time to take a breather and spend some quality time with family and friends, some long-distance driving to get to our holiday destinations, a fun egg hunt, or pictures with the Easter bunny. However, for those who will be driving to see family and friends outdoors, it's important to have the best car insurance.

Therefore, choosing a car insurance policy is like filling an Easter basket with goodies. What goes in the basket depends not only on what you want, but also on what you can afford. Some Easter baskets are big and full of all kinds of goodies, while others are more limited.

All Easter baskets start with a base that holds all the goodies together. It can be a traditional basket, a pretty box or even a bag that can be used for something else later. No matter what it is, all Easter baskets must have something to hold the rest of the Easter goodies together.

The same applies to car insurance policies; the basis of your car insurance policy is the mandatory car insurance required by the state in which you live. These mandatory coverages can take many different forms from state to state.

Once your car insurance basket is all set up, it is time to fill it with goodies. After establishing the minimum required coverages, it is time to select the other insurance coverages that fit your lifestyle and budget. You could fill your car insurance basket with coverages for your vehicle (comprehensive and collision coverage), rental car coverage, medical payments coverage, personal injury protection coverage, towing coverage, and anything else offered by your insurance company.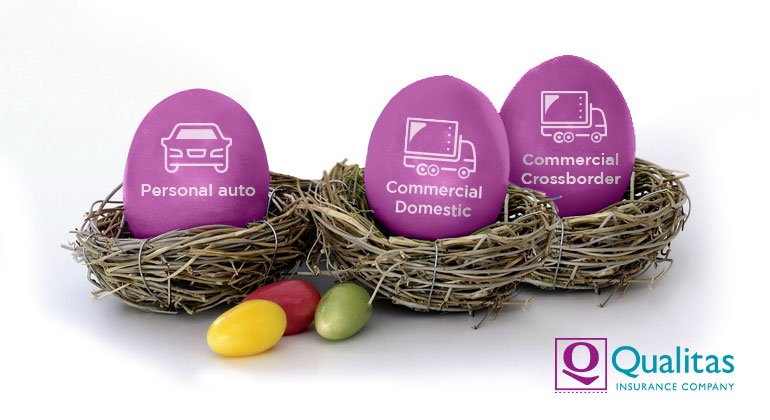 >
After covering this important aspect of having a suitable car insurance, there are several simple, but fundamental, vehicle checks that are essential for a smooth road trip and a trouble-free drive this Easter:
Make sure your car is roadworthy
Make sure that your car is roadworthy for the safety of everyone you're travelling with and to ensure a smooth claims process if you have an accident. Check that tyre tread isn't worn out, your indicators and brake lights are working, and your brake pads are in a healthy state.
Complete a Comprehensive Vehicle Inspection
When going out for a road trip, you should conduct a thorough vehicle inspection to ensure everything is working correctly. You wouldn't want the vehicle to breakdown in the middle of the highway, for instance, where you can't get any immediate help. This inspection should go beyond the normal service check that usually covers petrol, tires and oil. Go over and above to check items such as engine, headlights, battery, first aid kits, wipers, spare tire, tail-lights, and so forth.
Keep your insurer's emergency number on hand
Keep your insurer's emergency numbers on hand. It may offer 24/7 emergency assistance, roadside assistance which you can call for help if you have an accident or engine trouble.