The first official celebration of Mother's Day occurred in 1907, with Anna Jarvis credited as its founder. She worked tirelessly for two years to establish Mother's Day as a recognized holiday in the United States. Anna Jarvis began her campaign in 1905 following the death of her mother, Ann Reeves Jarvis.

Despite not being recognized as a national holiday yet, Mother's Day services were already being held in more than 40 states by 1909. The first significant celebration of the holiday took place in 1908 when Jarvis organized a public memorial for her mother in Grafton, West Virginia.

After years of campaigning, Jarvis's efforts paid off as Mother's Day gained popularity across the United States. In 1914, President Woodrow Wilson signed a proclamation officially designating Mother's Day as a national holiday. The holiday was to be celebrated on the second Sunday of May every year.

Anna Jarvis established Mother's Day as an occasion to express love and gratitude towards mothers, while also recognizing their selfless sacrifices for their children. She placed great importance on keeping "Mother's" as a singular possessive, as indicated by the apostrophe before the "s," so that each family could celebrate their own mother. By doing so, individual women across the country could feel the warmth of appreciation and love, even amidst the broader celebration of motherhood.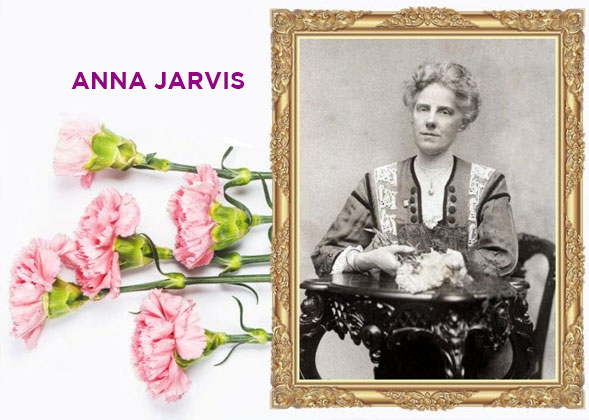 Anna Jarvis' mother, Ann Reeves Jarvis, was a key figure in uniting women for charitable causes even before her daughter's efforts to establish a day devoted to honoring mothers. During the Civil War, Ann Jarvis tended to wounded soldiers on both sides of the conflict. After the war, she organized a "Mothers' Friendship Day" to promote reconciliation between former Union and Confederate soldiers, where mothers from both sides came together. Ann Jarvis' dedication to caring for children and promoting peace laid the foundation for her daughter's efforts to establish a special day for mothers.
Although these women played an important part in the development of Mother's Day in American culture, the commemoration of motherhood goes back much further. In certain instances, it entailed the veneration of a mother goddess, like the worship of the Goddess Isis in Ancient Egypt, or the worship of Cybele and Rhea in Ancient Greece. At other times, the celebrations had only a loose connection to mothers, as seen in the example of Mothering Sunday in the United Kingdom. Initially dedicated to the "Mother Church," this observance was eventually expanded to recognize and honor human mothers as well.
Anna Jarvis was successful in her lobbying efforts to establish Mother's Day as an official national holiday, but she was disappointed with how the holiday came to be celebrated. She had collaborated with florists and suggested a white carnation as the symbolic flower of the day, but as it became more commercialized, she believed that the holiday had lost its true meaning. Jarvis became disillusioned with the holiday and felt that it had strayed too far from her original intention, which was to honor and appreciate the selfless love and sacrifices of mothers.
---
Let's move on from the history and get to the exciting part - gift ideas!
We realize that, like us at Qualitas Insurance Company, you may have a lot to think about, including last-minute shopping and organizing the perfect celebration. Therefore, we have put together a list of the most popular Mother's Day gift ideas to help make your search easier.
To make this special day memorable for your mother, here are some wonderful gift ideas that you can consider:
Beautiful bouquet of flowers
Thoughtful gift basket
Personalized item
Dinner at a fancy restaurant
Elegant jewelry piece
Favorite fragrance or perfume
Spa gift certificate
Movie night, visit the nearest theatre or create a cozy cinematic experience at home.
While dining out or buying gifts for our mothers may be thoughtful gestures, nothing can compare to the value of spending quality time with them and expressing our love and appreciation. This is truly the greatest gift we can give to the mothers in our lives. If you're planning to treat your mother to a special outing, such as a dinner or a day trip, it's essential to prioritize the protection of yourself and your loved ones while on the road or in case of an unexpected event. Ensuring that you have the right insurance coverage in both Mexico and the United States can provide you with peace of mind during your Mother's Day celebration. Contact Qualitas Insurance Company to learn more about our comprehensive Borderless coverage and how we can help you safeguard your travels and loved ones.

If you're not covered, we'll provide you with the best options available. We sincerely hope that you have a happy and memorable Mother's Day celebration with your loved ones.
---